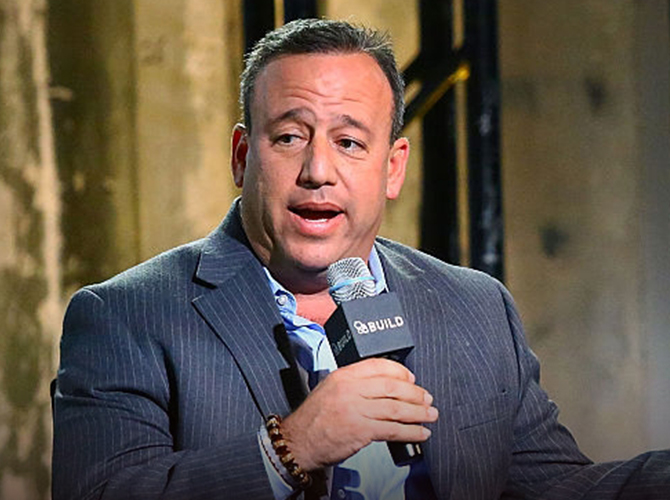 David Meltzer is the Co-Founder and CEO of Sports 1 Marketing and S1Media House. He's a two-time #1 best-selling author and has been named a Top 10 Keynote Speaker by Forbes and Entrepreneur.
With John Henry of Cofound Harlem, and Harlem Capital Partners
In this podcast, David shares how financial hardship in his family inspired an entrepreneurial spirit in his childhood. By his early 20s, David had risen to the top of his game in the business world, becoming a millionaire. He lectured around the globe and saw rapid success in every business project he touched.
In his 30s as a multimillionaire, he went on a rapid downward spiral that ended in bankruptcy. It was only then that David realized, in order to revive and thrive, he needed to systematize what had made him successful in the first place. He has since emerged to realize even more rewarding heights of success in business and life.
He shares with us his sales lessons, negotiations stories, and the golden rule of entrepreneurship which people need to stay in business. Today, he invests in companies and in people by executive producing and hosting Entrepreneur's original show, Elevator Pitch, with nearly 40 million views.
David has created a platform that uses four overarching principles that have allowed him to communicate and mentor everyone from college students to c-suite executives. These four principles allow David to live by his mission to "make a lot of money, help a lot of people, and have a lot of fun."
Dan Lok: Welcome to another episode of Dan Lok show. Today we are in actually New York City, and I'm with John Henry. Now John not only is an entrepreneur, but also a real estate investor as well as owns a venture capital company.
John Henry: That's right.
Dan Lok: Now before we even talk about John's story, I want to talk a little bit about this space.
John Henry: Let's talk about it.
Dan Lok: Let's talk about this space. Like what makes this space, co-working space, so special?
John Henry: First things first, thank you for having me on.
Dan Lok: Welcome man, welcome.
John Henry: Appreciate you. And look, what makes this space special is this is the proof right here. Like you're on a one day trip, you came, you interviewed with Faiza, this content, that content lined up. We connected and it's central in the city, a lotta energy here, there's six floors.
Dan Lok: You can feel the entrepreneurial spirit.
John Henry: That's right.
Dan Lok: The minute you walk in you can feel the hustling.
…